I've learned an absolute TON about canoeing from Cliff Jacobson over the years. I've read and re-read his book 'Canoeing Wild Rivers' so many times it fell apart. It really helped me prepare for many big expeditions and is one of my top four wilderness canoeing books.
All this is why I was so very thrilled to have him on The Strenuous Life Podcast.
I think you'll like this episode. Cliff is a gentleman and an absolute font of outdoor information!
You can listen to the podcast immediately below, or scroll down a little bit further to check out the highlights…
Listen to my Chat with Cliff Jacobson on my Free Audio Podcast
Go grab episode 183 with Cliff Jacobson on the podcast player that you already have on your phone!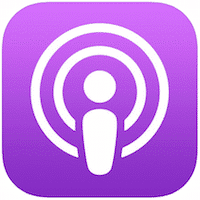 For example, if you have an iPhone then it's the purple app with the antenna-like thing in it; just click the Apple Podcasts link below to go to the right place and hit 'subscribe'.
Here are the links to find the podcast on various players – the episode with Cliff is number 183…
Or you can just stream the audio here:
Some Highlights from my Conversation with Cliff Jacobson
Some stories in Cliff's own words:
I was paddling a wood stripped solo canoe and a young woman who was a hopeful for the US Whitewater team was riding nearby. She asked to ride tandem and asked me to be her partner – and she told me "You know Cliff, you have more skill than you have guts" and I attribute that to keeping me safe on these trips, allowing me to be able to do the trips I have done but not take chances I'm not comfortable taking. On my trips over the years the people who have gotten into the greatest amount of trouble are either hotshot whitewater paddlers or racers, or think they are. If you take a class at a whitewater school they're going to throw you in a 12 foot canoe, but I would encourage people if you're going to be doing a Northern Canadian River it's good to take some whitewater classes but you need to be direct right off the bat and say you want to be paddling a standard Canadian open water canoe.
I had a couple guys on a trip once, on probably the most benign river I've ever done, the Cree which flows into Black Lake. It's about 100 miles of nothing but river, and there's nothing in it that rates above a Class 2+. And these guys were Class 3+ paddlers and they capsized within 2 hours on the Cree because they didn't know how to back ferry. In all the years they were paddling they never learned how to back ferry. So I would say to people the one technique you really have to master is to know how to back ferry in big currents, and practice it in an open canoe and not some hot little sport boat.
One thing that sticks in your brain is it doesn't matter how fast your boat is, what you will care about is how dry your boat is, and are you right-side-up. When people pick a canoe they need to know that one canoe isn't going to do everything. If you buy one of these skinny little modified race boats you're going to be bringing it home in a suitcase on these Northern rivers.
One thing I have always thought is being a weenie is in the heart, it's not in the body. I've had a lot of women on my trips and I've only had one that was problematic, but I've had dozens of men who were problematic. I think the reason is because women are smaller they value skill and learn to develop their skill to an art. My motto has always been skills are more important than things. You can get by with pretty shoddy equipment if you're a really good paddler or a really good camper and if you can look at something and say no, I don't think I want to do that or take that chance. You've got to be able to work in between the tides, in between the weather, you may not eat for a long time and you've got to be strong enough to accept that.
The number one thing to look for is that they are a nice person so you can get along with them on the trip. It's also important, before going on a long canoe trip with someone, to go on a few smaller trips, even if they are just training sessions.
Some of Cliff's favourite rivers to paddle:
If you get to the point where you want to do a real cheap river that's got those canyons, there's one river in the US that I rank right up with some of the best Canadian rivers: the Rio Grand. I've done it twice and you've got those canyons that are thousands of feet high. Most people are afraid of the river. There are not a lot of people on this river and there is a lot of serious white water on the Rio Grand. There are also no bugs, that's a big plus.
The Hood is my favourite river. The second time we did the Hood we didn't see much in the way of Caribou. The first time we did the Hood they were everywhere, tens of thousands of them. That's one of the sad things that this younger generation will not be able to experience those great big herds of caribou like we saw decades ago.
The 2 times Cliff has come close to being killed:
The first time was when an alpha caribou was walking along the canyon wall above our canoe and was looking for a safe space to jump in to cross and he jumped in right above our canoe and landed maybe 3 feet away from us.
The second time was when we were coming out near the end of the trip and I had 5 canoes spread out across the river, and a float plane comes around the bend too fast to shut down, he's almost off the water and he saw us at the last second and he banks the plane to the right and the pontoons come out, again about 3 feet above our heads.
More of Cliff's tips on being a successful canoeist:
Be sure you know how to storm proof your tent.
Be a good navigator, don't get lost. You cannot rely on GPS alone, you need to know how to read a map and a compass and understand basic navigation.
If you are going on a solo trip, take at least 2 paddles if not 3 because you can break one, lose one and then you'll have one left. They break easily.
You're never too old to keep learning lessons about this stuff.
Don't be too overconfident.
Canoeing Wild Rivers 30th Anniversary Edition:
This book gets down to the nitty gritty of serious expeditions, north of the tree line, where you're hundreds of miles from help.
Canoeing Wild Rivers just released its 30th anniversary edition.
Cliff wasn't going to release another edition but it was his favourite book and is truly his legacy.
This edition is updated and in full colour.
There is a lot of wisdom and voice of experience in this book, not only from Cliff but also from 30+ of the top outdoors people in the world.
Final thoughts from Cliff:
Wilderness travel is pretty safe if people are willing to not push the agenda factor. Be careful, not in too much of a hurry and let Mother Nature decide when you're traveling and when you're not.
When people think of what to be afraid of on canoeing trips, they think of rapids, bears and bugs but a lot of fatalities have happened on great big lakes. People try to take a short-cut across a lake which may be 2-3km across instead of doing the 10km paddle up river. Then a big wave comes up and the boat capsizes.
In all the trips I've done, the medical problems have been pretty minor. Sprained ankles, broken toes, inner ear infections, scratched corneas. In some of the first aid classes you're learning how to treat these super duper heavy accidents and injuries which are pretty unlikely. You need to adopt an attitude where if you don't have an accident you won't need to treat it – so try to be safe.
More testosterone is not the answer when you do these sorts of trips.
More Cliff Jacobson
Check out Cliff's website cliffcanoe.com and his amazing series of outdoor books on any website that sells quality books including Amazon.com.
More Updates, Articles and Interviews from this Website
I'm publishing new articles and interviews all the time. Please enter your best email below if you'd like to be updated when that happens so you don't miss out!
Cheers,
Stephan Kesting
EssentialWilderness.com